Atelier Viollet's mission is not only to create innovation, but also to present it. Apart from its workshop, Atelier Viollet also houses its very own showroom filled with pieces of furniture varying in material and design. The philosophy behind the space is to showcase the Atelier's full palette in an articulate presentation. It serves an integral function in presenting completed works in a curated collection.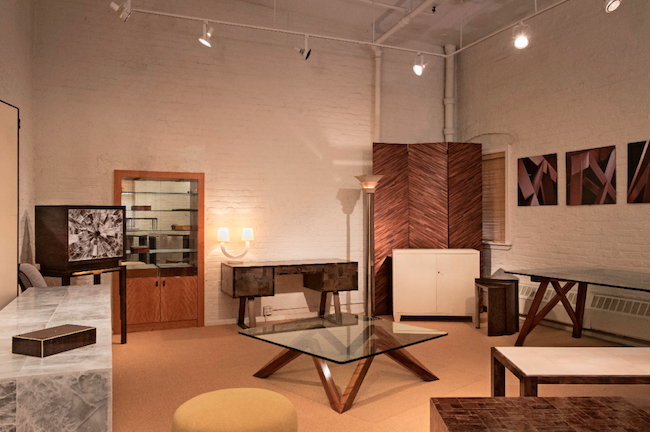 Instead of serving as mere storage for completed works, the room is more of an exhibition space meant to present the scope of Atelier Viollet's creativity. Whereas the workshop itself is the birthplace of these pieces, it is in the showroom where they are given permanent exposure in their finalized state. Additionally, it narrates the historical progression of Atelier Viollet's experimental practices with furniture-making. Each piece is a testament to a new direction the shop took, whether it was testing out new materials, styles, or types of furniture.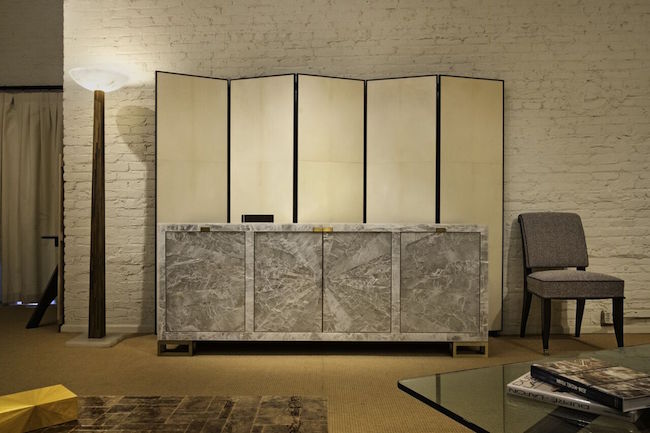 The showroom's contents act as a makeshift encyclopedia of Atelier Viollet's work, both past and present. One will find the workshop's most commonly used materials, including gypsum, straw marquetry, shagreen, mica, parchment, and horn, in addition to wood furniture with different finishes. These materials decorate coffee tables, consoles, lamps, and jewelry boxes, to name just a few.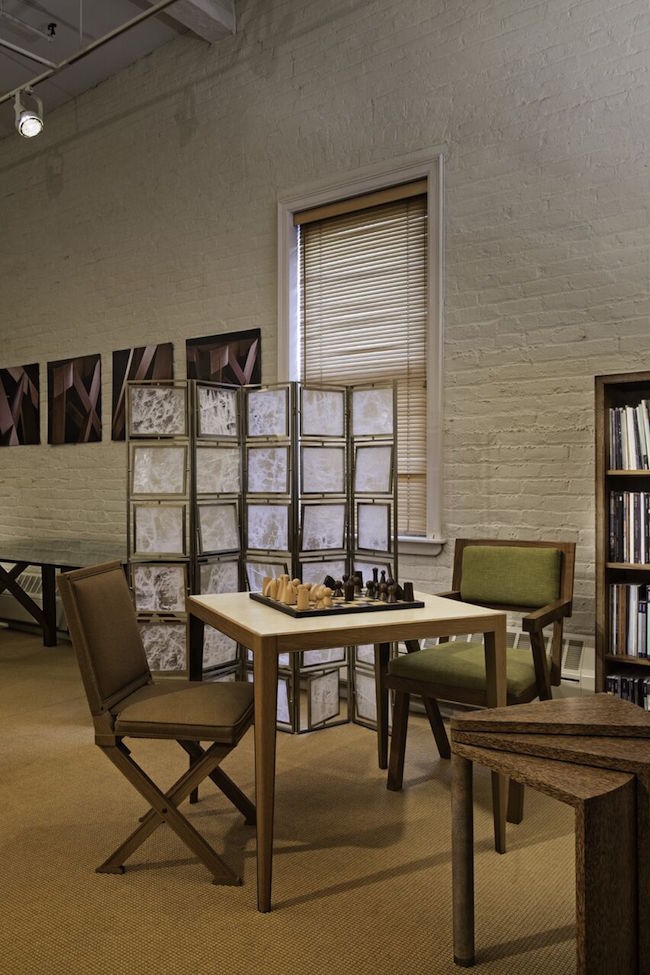 The showroom, however, is not meant to impose limitations on the workshop's capabilities, but rather, is meant to emphasize its flexibility and openness to forward-thinking designs. It is Atelier Viollet's hope that in viewing the showroom, designers, architects, and other clients may draw inspiration for future projects. By displaying its collection of both past and newly-created works, Atelier Viollet plans to preserve its legacy of ingenuity.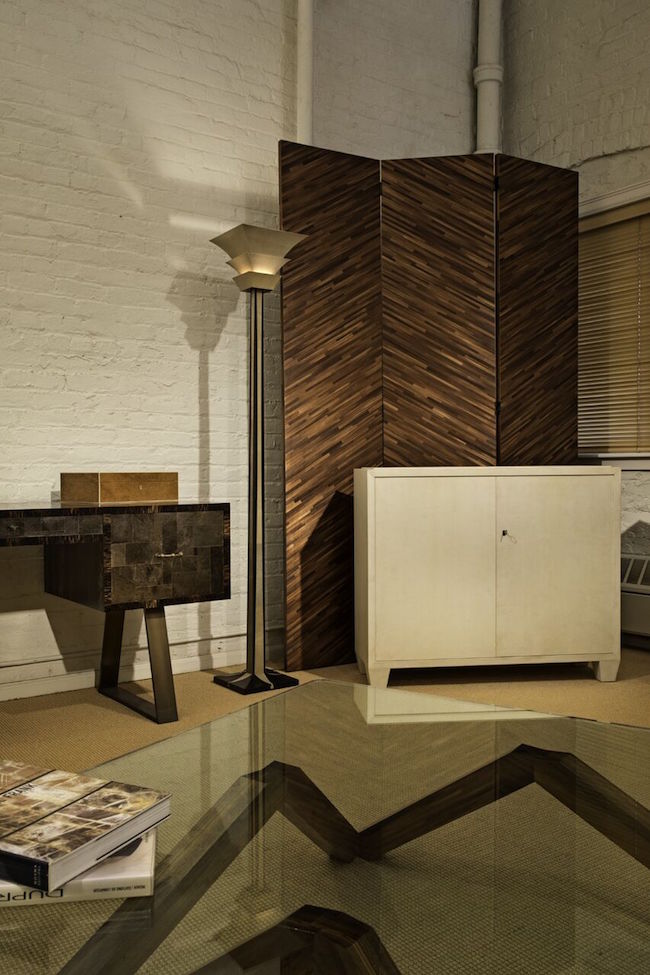 Visits to the Atelier Viollet showroom are available by appointment only.