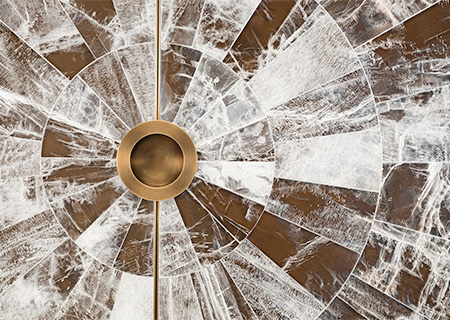 Gypsum is also known as selenite crystal. It is a very visually active mineral that has a distinct opaque composition, which reflects light in a manner that accentuates its character. Born in a dry desert environment, selenite reveals breathtaking aesthetic qualities when applied on furniture pieces or decorative panels.
It may be cleaned with a damp cloth but should be wiped dry afterwards.
Use a dry clean cloth to wipe away dust.
Avoid application of any cleaning agent.
Recommended relative humidity range of 30% – 60%.
Recommended temperature range of 55° – 80°.