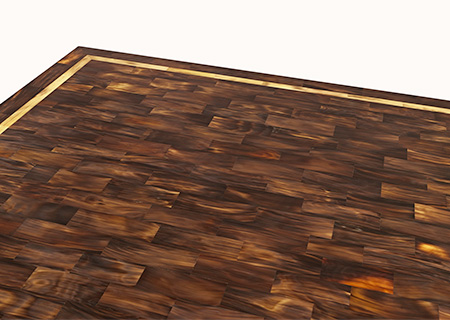 Using techniques unchanged since 500 AD, we turn animal horns into luxurious counterparts to wood veneers. We follow tradition in slicing and pressing it into sheets. After application we polish the surface to reveal the material's deep character.
Protect from extensive sun exposure and dry heat which will cause the horn tiles to contract, delaminate and lift.
Horn is naturally resistant to liquid therefore it may be cleaned with a damp cloth but should be wiped dry afterwards.
Avoid application of any cleaning agent.
Recommended relative humidity range of 30% – 60%.
Recommended temperature range of 55° – 80°.