Atelier Viollet is pleased to introduce its latest piece: a five-fold screen composed of gypsum and German silver. Designed by Jean-Paul Viollet, the screen features thirty separately framed gypsum tiles that rotate interchangeably on their axes. This possibility for rotation enables an energetic movement throughout the entire screen.
Atelier Viollet strives to maintain precision and attention to aesthetic details with the use of highly skilled craftsmanship. Taking the two different materials into consideration, we made sure that the sleek silver and the rougher gypsum would compliment each other.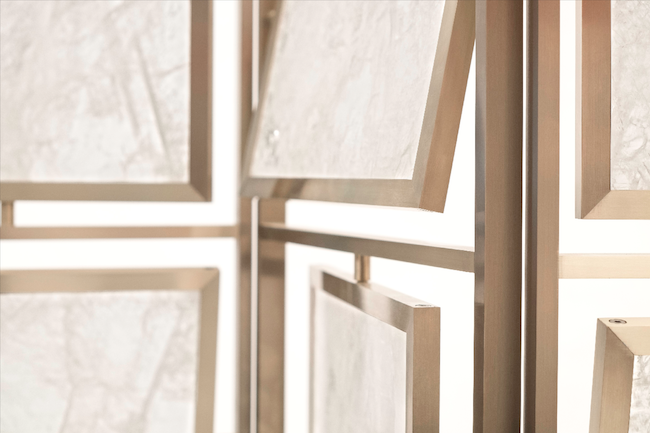 German Silver, also known as Nickel Silver, was often used to fabricate hardware in the United States during the Art Deco Period. Today, the metal has been revitalized with our own custom screen.