Every three years, France recognizes her finest craftspeople, chosen from over 180 trades, with the coveted title "One of the best Craftsmen in France." In 2008, for the first time, the exquisitely delicate technique of Straw Marquetry was included.
Sandrine Viollet dedicated over 1500 hours, created 100 custom colors on 24 wood blocks, and brought home the trophy.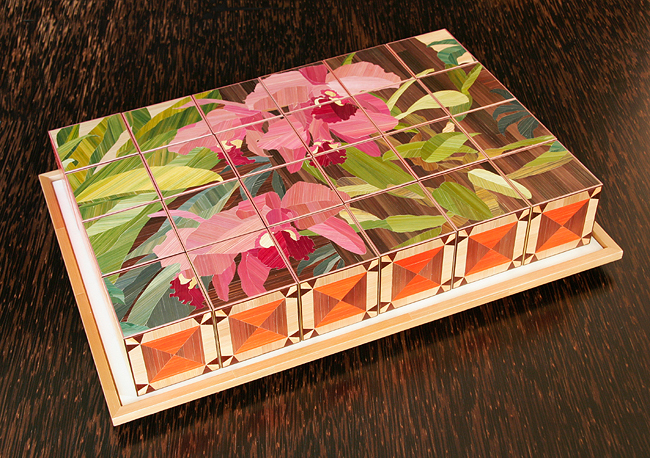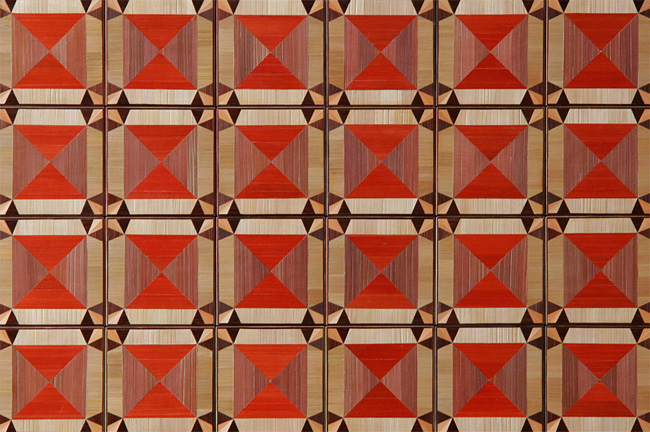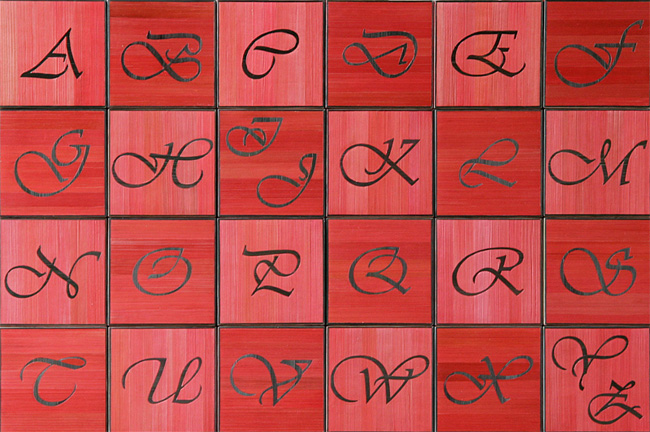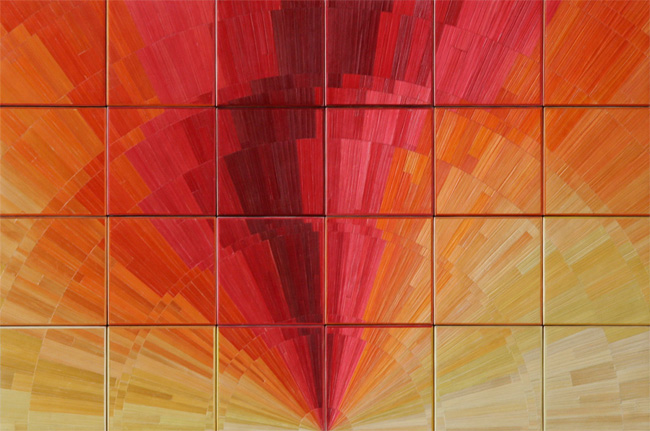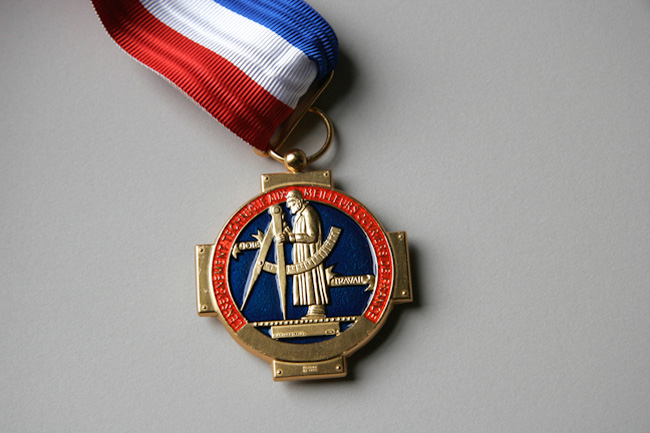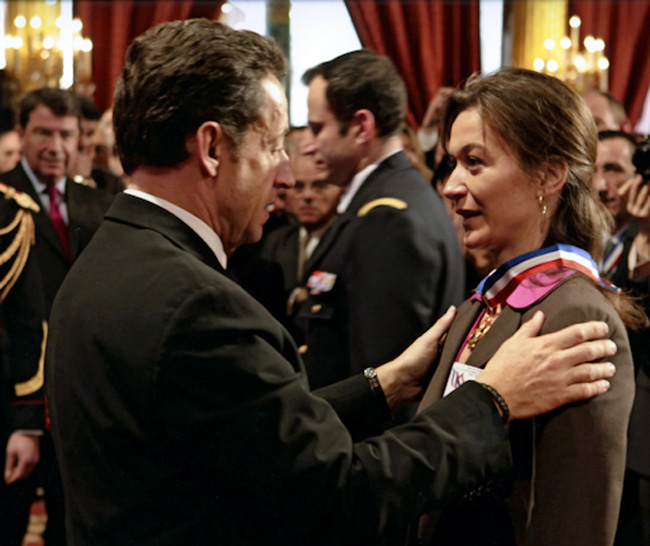 From the brink of extinction, straw marquetry's exquisite patterns were rescued by the award-winning Sandrine Viollet. Each piece of wheat, rye or oat straw is opened, flattened and dyed by hand. Then its clean, iridescent patterns are inlaid on boxes, small furniture, or walls. Very few other furniture makers even attempt this demanding, but gorgeously rewarding technique.
Learn more about the Straw Marquetry work of Atelier Viollet.