Atelier Viollet's gypsum cabinet is featured on the World Interior Design Network website:
"Crafted from Swiss pear wood, the new artistic cabinets with gypsum veneers feature pearl-like smooth panels that cover the doors, which are carved from a soft sulfate mineral known as gypsum. Designed innovatively with the artistic use of gypsum, the cabinet makes a dominant presence in the surrounding. Featuring simple lines and straight cuts in its structure, the cabinet exudes the spirit of liveliness. Created elegantly, the new cabinet with gypsum veneers can add artistic charm to the aesthetic of any décor, modern as well as traditional." (Source)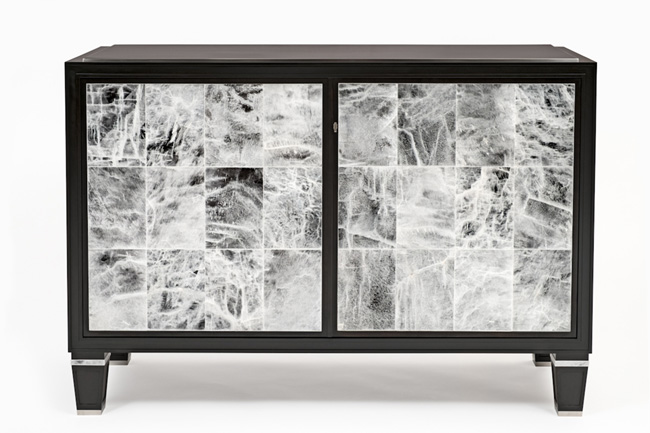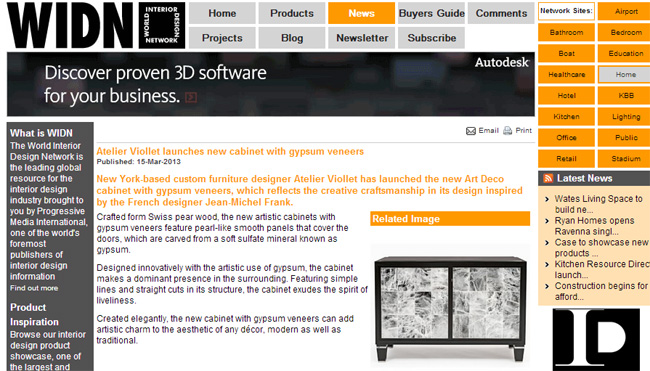 Learn more about Atelier Viollet's gypsum furniture.