Atelier Viollet looks back on design magazine Objekt International's feature of their work in a breathtaking Mayan-style home. Based in the outskirts of Austin, Texas, the project was spearheaded by designer Fern Santini, architect Paul Lamb, and builder David Escobedo. Apart from this talented trifecta, the project necessitated an entire team of designers and artisans to achieve its finalized state, including Atelier Viollet. Completed after six years of design, construction, and collection, the magnificent home boasts both interiors and exteriors inspired by Mayan art and architecture.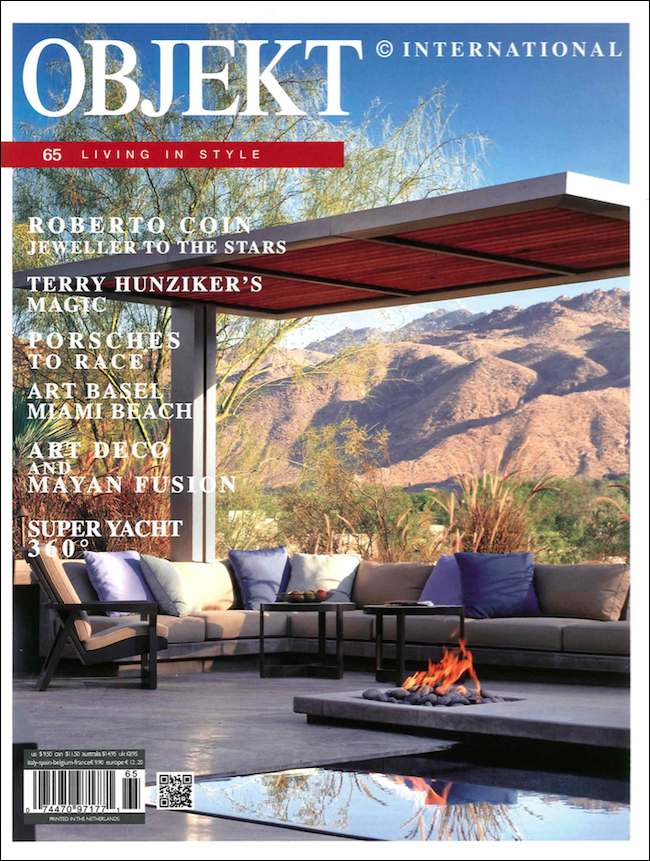 Cover of the Objekt International Issue #65, Spring 2014.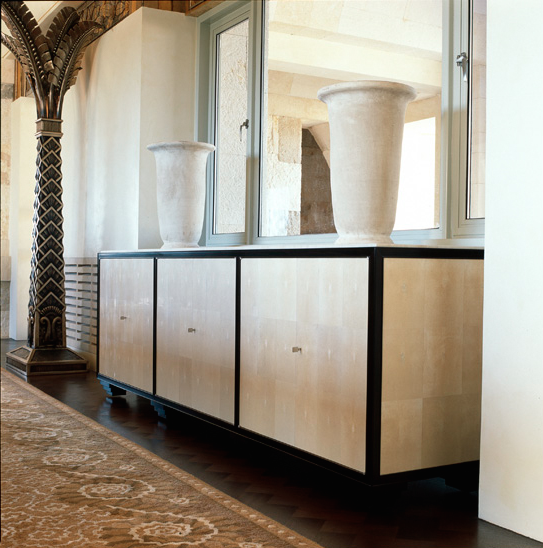 The home incorporates an expansive collection of both Mayan and Art Deco-inspired art and furniture drawn from studios across the country in order to achieve its overall aesthetic. "I didn't want to go over the top with the style, but to create a complete picture in which all the elements would come into their own," Fern Santini explains in the article. Atelier Viollet's contributions included both furniture and interior surfaces, producing the shagreen sideboard seen above, as well as the bed in Macassar ebony with a parchment background found below (both designed by Jean-Paul Viollet). In addition, the living room features a parchment tapered ceiling also brought to life by the Viollet workshop.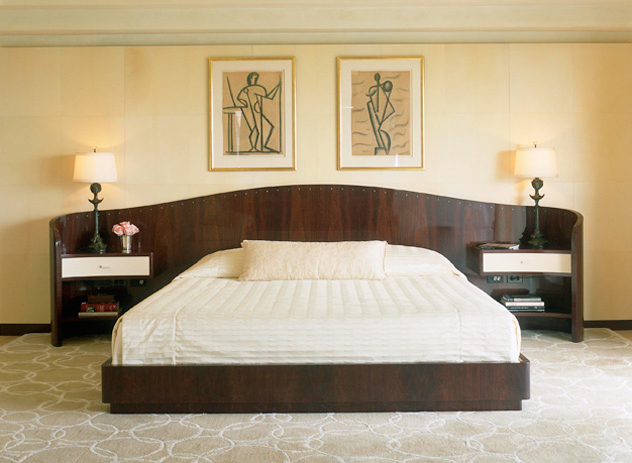 Atelier Viollet's Art Deco-inspired furniture with its roots in artisanal cabinetry does not fall far from Mayan design and architecture. A subdivision of the Art Deco movement incorporated Mayan-inspired design and architecture, known as the Mayan Revival movement, popular during the 1920s and 30s. Both Art Deco and the Mayan civilization pay homage to colorful and geometric visual art. The Atelier Viollet bed, for example, nods towards the Mayan surroundings with its subtly curved lips at each end of the headboard juxtaposed against the low-lying rectangular bed. Meanwhile, the living room ceiling's parchment grids emphasize its imposing height as if they were stones stacked atop one another. The home blends art, artifacts, furniture, and design in order to establish an opulent sense of grandeur made for subtlety and comfort. Atelier Viollet could not be more thrilled to have been a part of such a visually significant project.