Often it's the subtle details that make custom furniture magnificent. One of our favorite ways to punctuate a piece is with mother-of-pearl inlay. Inlay is the embedding of precision cut materials into grooves carved into a piece. As we've mentioned, it can be "maddeningly time-consuming", but is always utterly stunning. Below, a custom vanity in cherry with mother-of-pearl inlay around the door knobs, designed by Jean-Paul Viollet.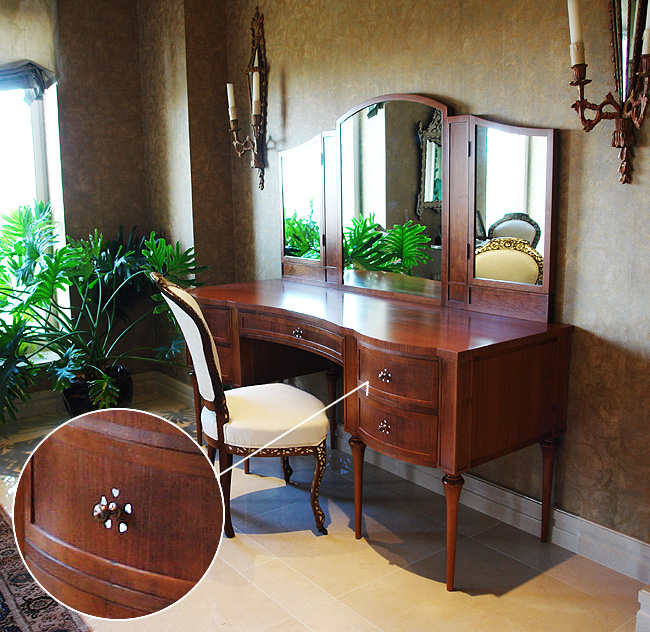 Here's a piece you might recognize: our bed in macassar ebony, parchment and mother-of-pearl.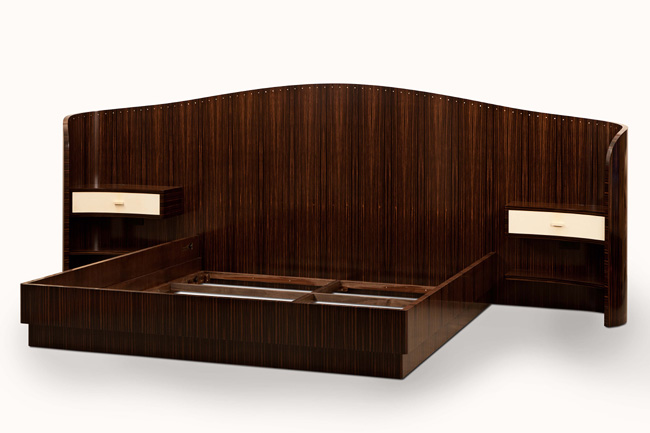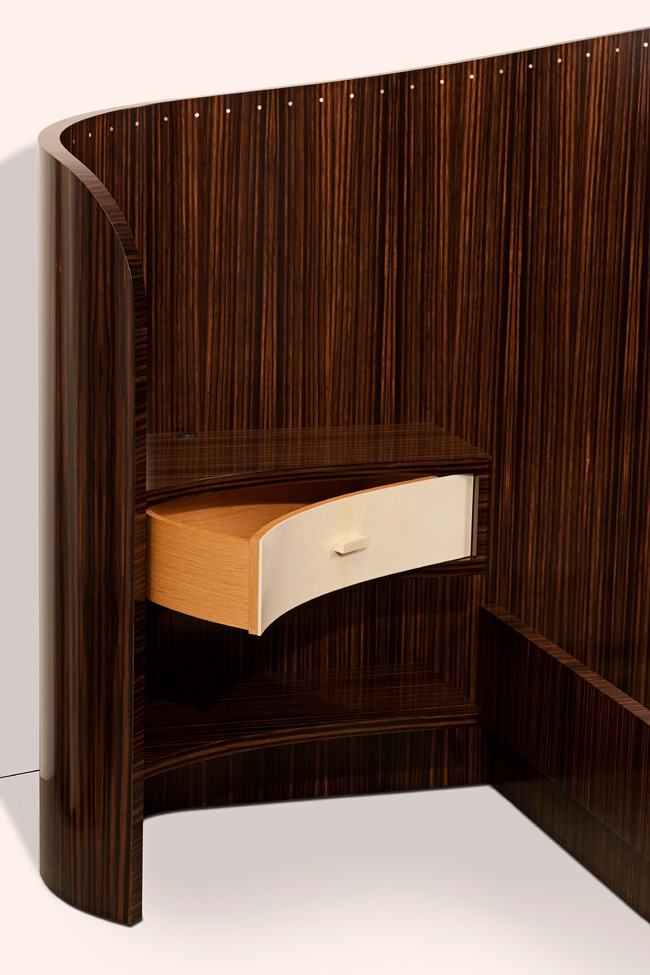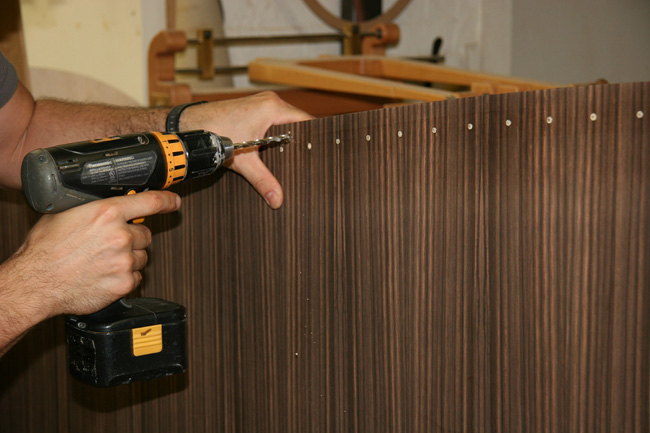 Inlay is limited only by the depth of the craftsman's imagination. In our workshop we have a seemingly endless collection of shapes in mother-of-pearl inlay designs, categorized in clear cases and waiting to incorporated into a beautiful custom piece.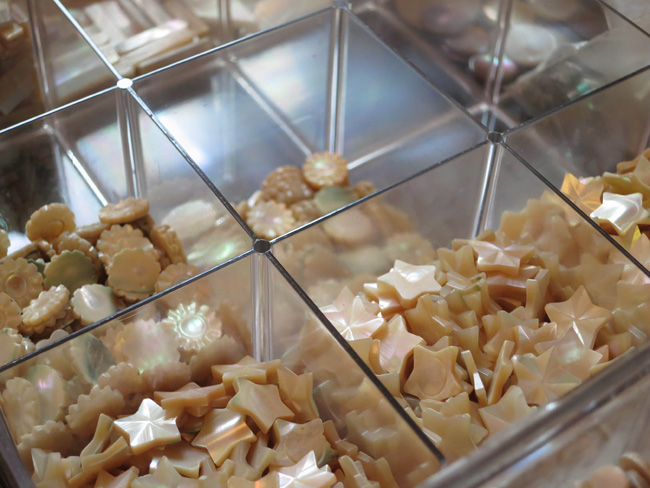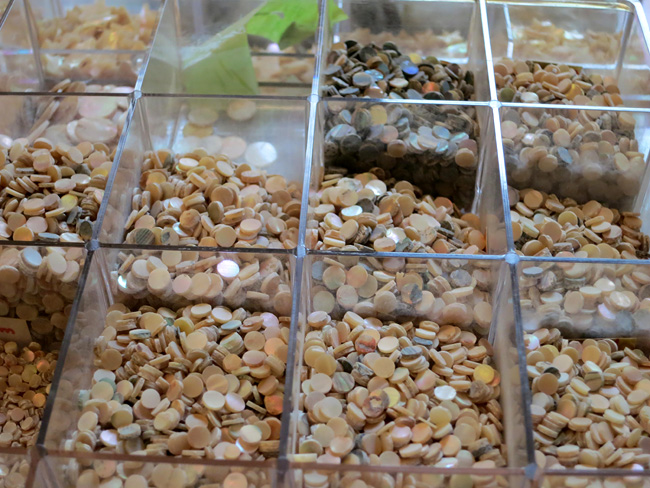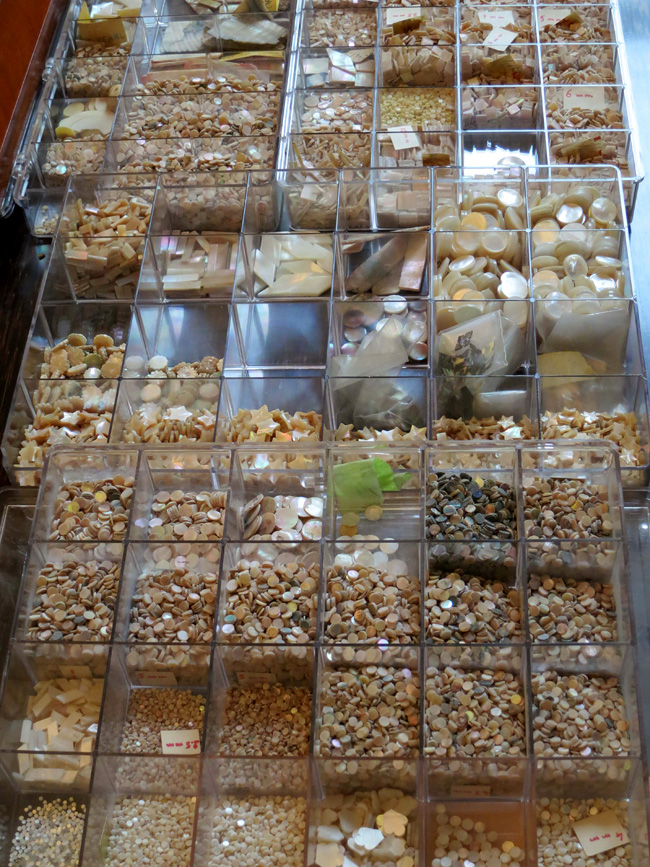 For further examples of this approach, you can view our previously featured dining table top in macassar ebony with mother-of-pearl inlay and our Ruhlmann inspired low table in rosewood with mother-of-pearl.