Horn furniture is undoubtedly a corner stone of the magnificent contents you'll discover in the Atelier Viollet showroom. Using techniques unchanged since 500 AD, we turn animal horns into luxurious counterparts to wood veneers… and even bronze.
We follow tradition in slicing and pressing it into sheets, not only polishing to a luxurious sheen, but even adding color to this age-old material for a new, dynamic effect.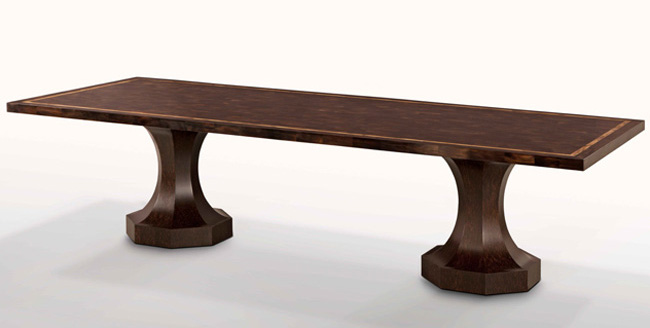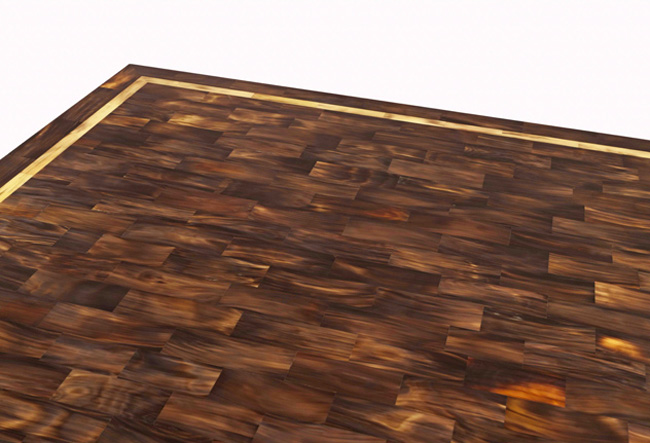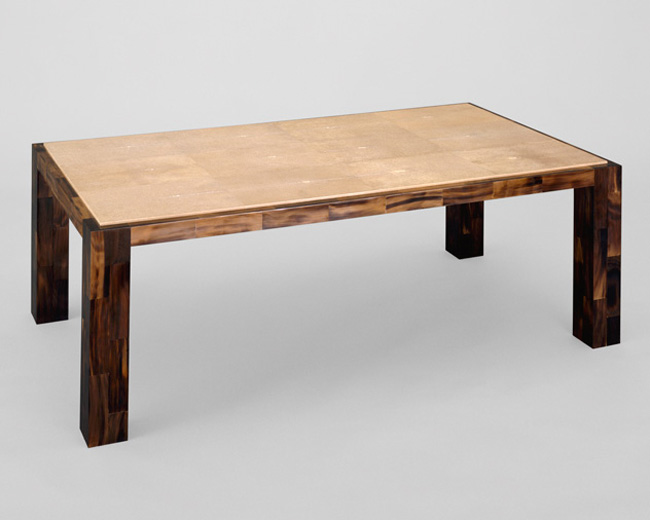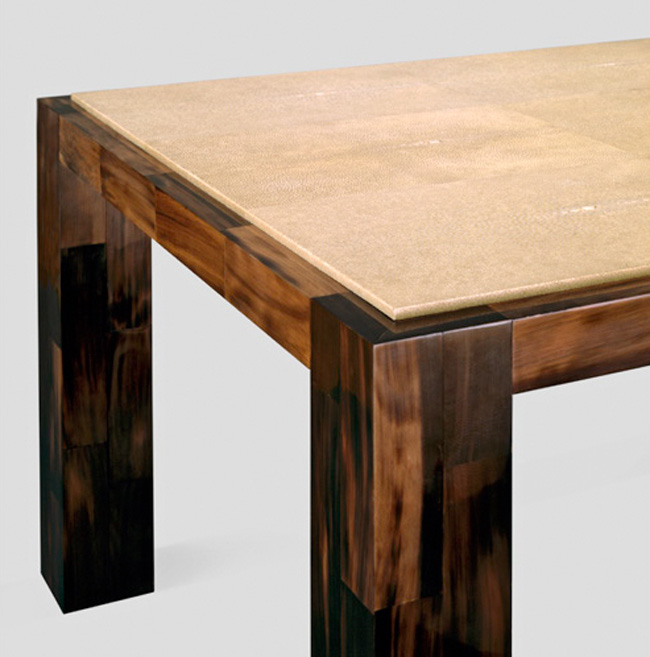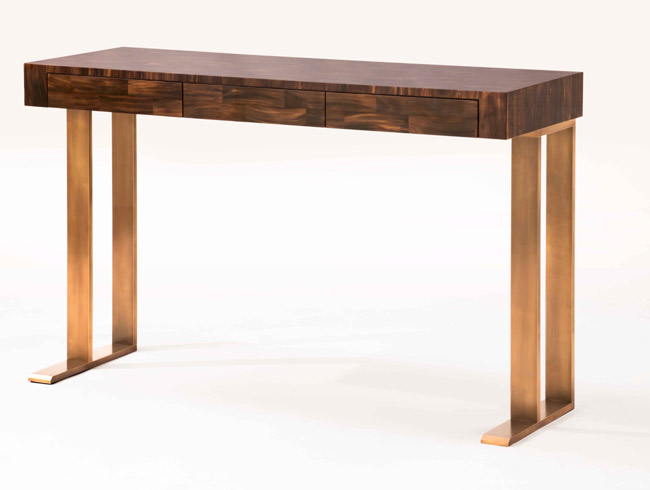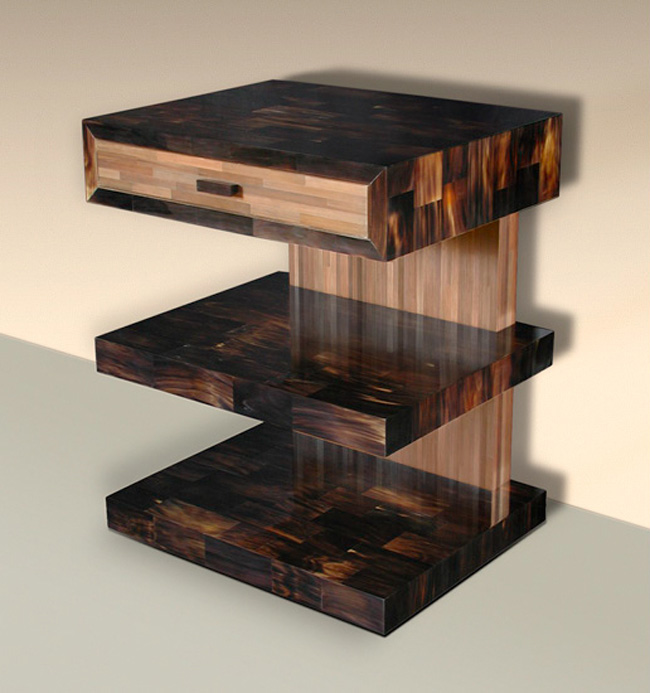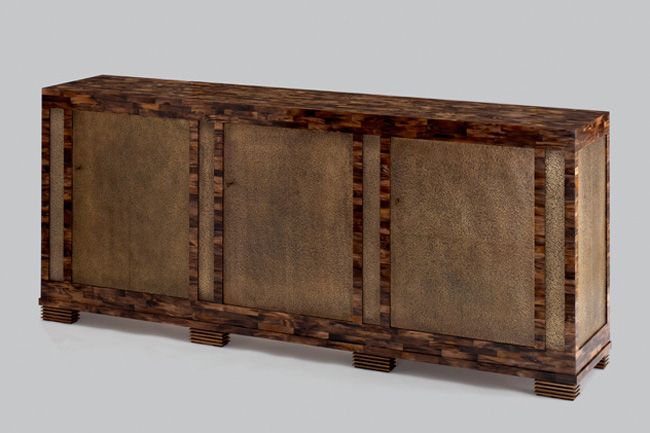 You may recall a few months ago when we received a shipment of horn from India and shared the moment of arrival with you. Did you imagine the contents of this burlap package could be translated into the incredible work above?