Here at Atelier Viollet we take great joy and pride in the eternal project of researching and experimenting with rare and exotic materials. Horn, in all its forms, is one of these materials we find offers superior aesthetics in its endless range of texture, depth, luminosity and beauty.
Mind you, when we talk about horn furniture– we aren't referring to the type found in Germany in the 1830's with full backs and arms of chairs made of whole antlers – at Atelier Viollet we have explored and mastered the still rare and complex process of creating horn veneers (with traditional techniques unchanged from 500 BC) as luxurious counterparts to wood veneers- and even bronze.
We source different horn types and explore their natural components to see how to best use it for each piece we create. The result- whether a small inlay or a full surface- is always breathtaking.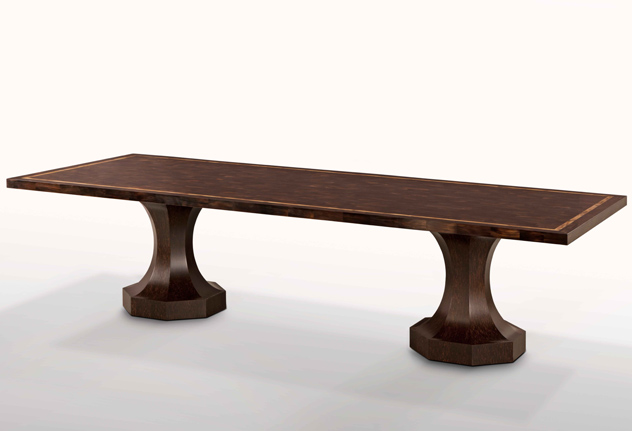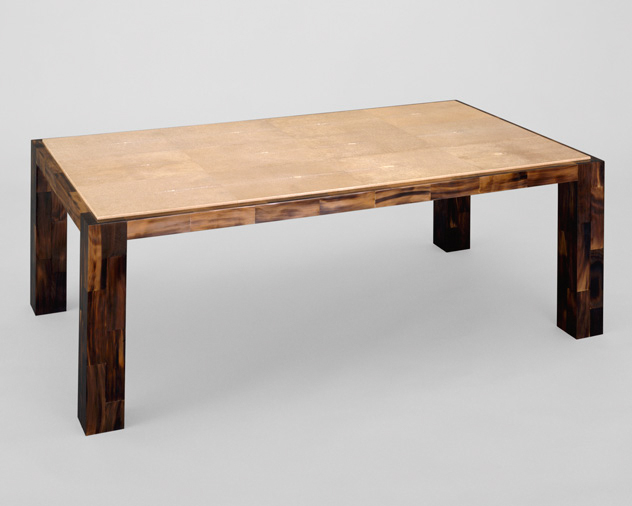 The material itself offers enough richness and texture to boldly pop out while concurrently offering it's inherent durability that will allow a piece to last forever.