Jean-Paul Viollet is the latest in a line of classical architectural woodworkers who were active in Seyssel, a village in the Rhone Valley, since the early 19th century. Growing up in the family woodworking shop, he developed many of his trade skills and aesthetic sensitivities, working side by side with his grandfather and his father.
Looking for career opportunities to satisfy his avid curiosity, he decided to cross the ocean to America at the age of 23. Jean-Paul then committed several years to travel and research.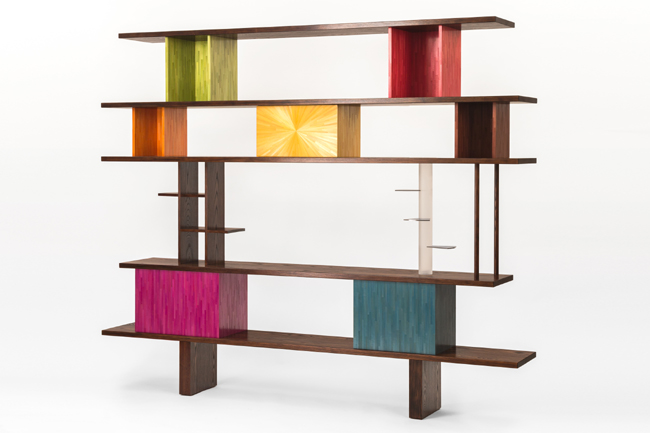 After settling in New York, his interest in Art Deco became stronger, seeking inspiration from the 1920's master designers and fabricators such as Jean-Michel Frank, Eileen Gray, Andre Groult, and Jacques-Emile Ruhlmann.
He started experimenting with various materials such as shagreen, parchment and horn. These became the catalyst for Jean-Paul's own design approach and the signature style of the New York Atelier Viollet many years later.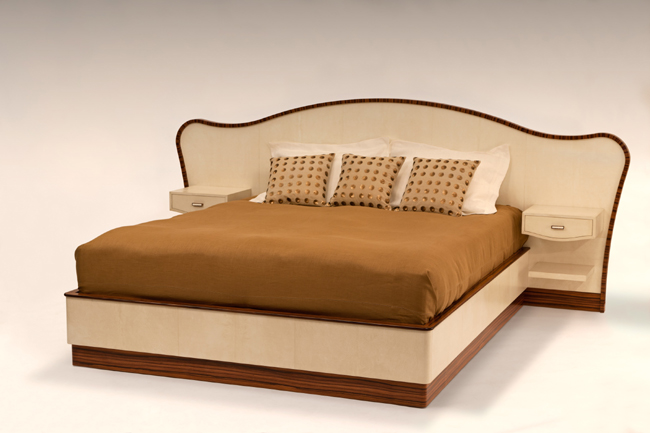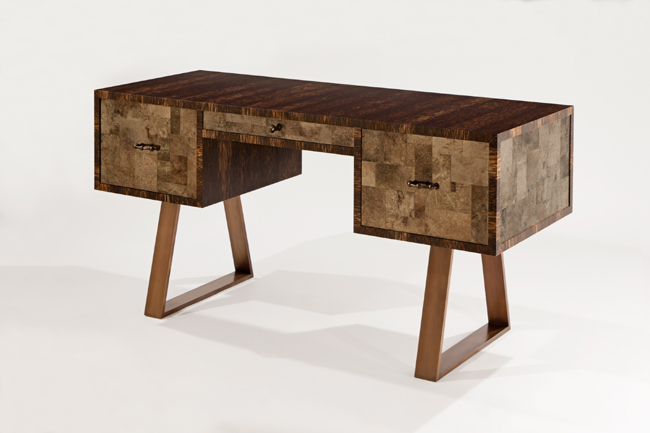 In the past 30 years, Atelier Viollet has produced furniture of unparalleled craftsmanship. Combining the latest technology with traditional techniques, and using the most varied materials to achieve excellence. The workshop has become a source for many prominent architects, decorators and interior designers.
Today Jean-Paul Viollet is presenting his latest work, the "Seyssel Collection". Named after his home village, it is a synthesis of his New York experience. This will be the first time Jean-Paul Viollet has associated so many different materials and finishes in a single collection, such as Exotic woods, Shagreen, Parchment, Horn, Mica, Straw marquetry, Bronze and Steel.
The idea behind the creation of the Seyssel Collection is to combine the two concepts of functionality and aesthetic translated through simple lines, and give the aura to the beauty of the natural materials. The simplicity of the form is intended to let these materials speak for themselves with each of their distinctive textures, surface sensuality, and color and light reflection. It is an ode to mother nature.
The entire collection has been fabricated in our Brooklyn based workshop where our team of highly dedicated craftsmen is committed to excellence.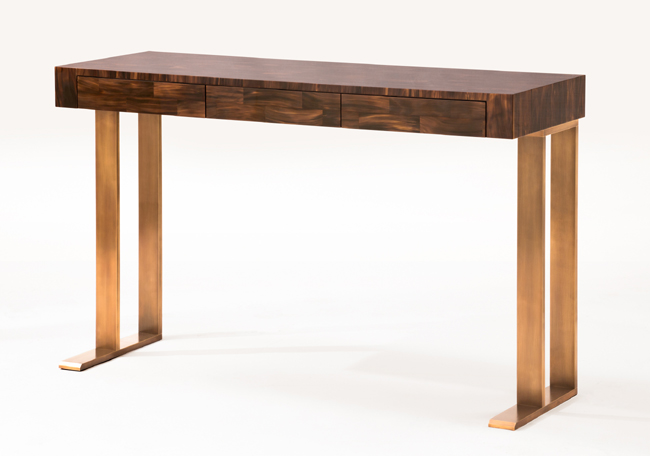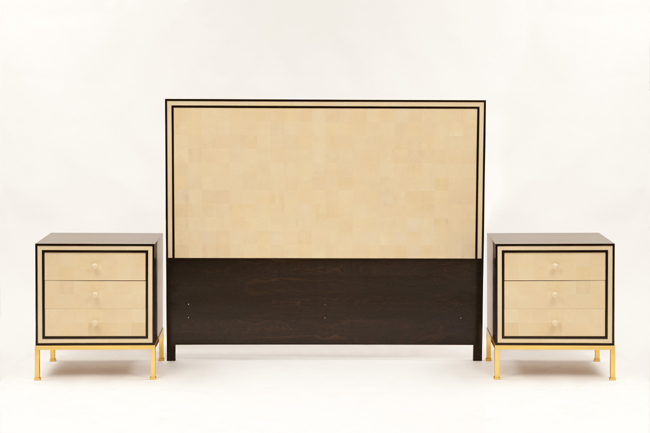 See more images of Atelier Viollet's Seyssel Collection.