Atelier Viollet recently completed magnificent straw marquetry panelling for a media cabinet as well as a set of doors for the newly constructed super yacht, M/Y Quattroelle. We're collectively honored to be involved in the construction of such a grand interior. Measuring in at a full 85 meters, the ship represents "four Ls", as per its name: Love, Life, Liberty, and Luxury.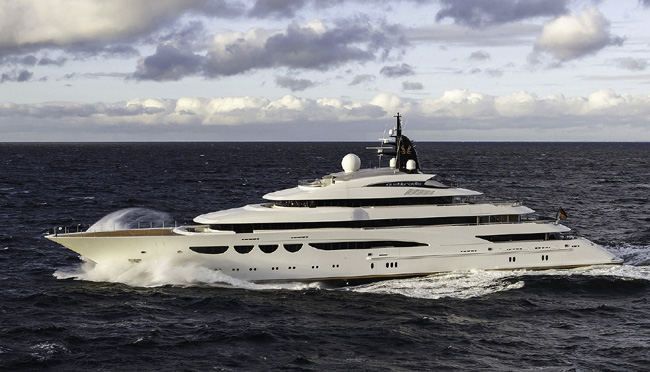 Designer Nuvolari-Lenard remarks of the interior, "Beautiful woods dominate the interior decor but never overpower the senses. It is not so much a classic interior but a modern approach to a classic feel. We think the finished result is rich and sophisticated."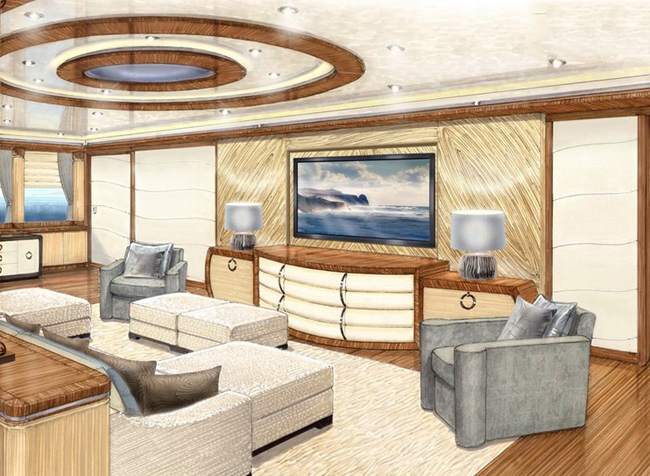 The yacht will set sail for the Caribbean and the Mediterranean any day now, and will be available for charter at €1 million per week.
Below, some behind-the-scenes images of the panels being completed.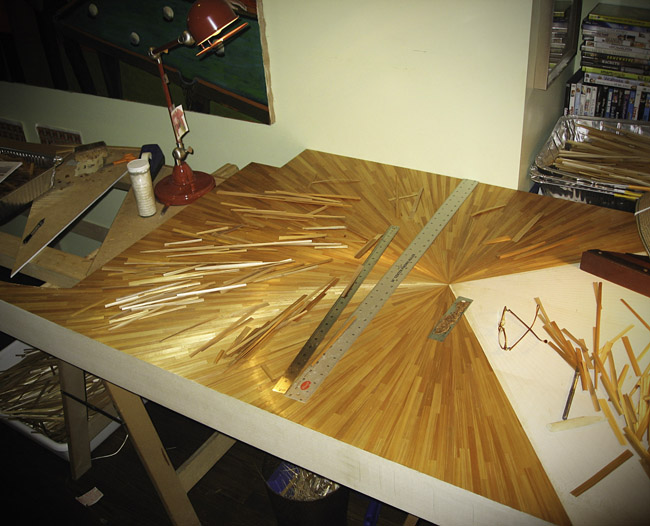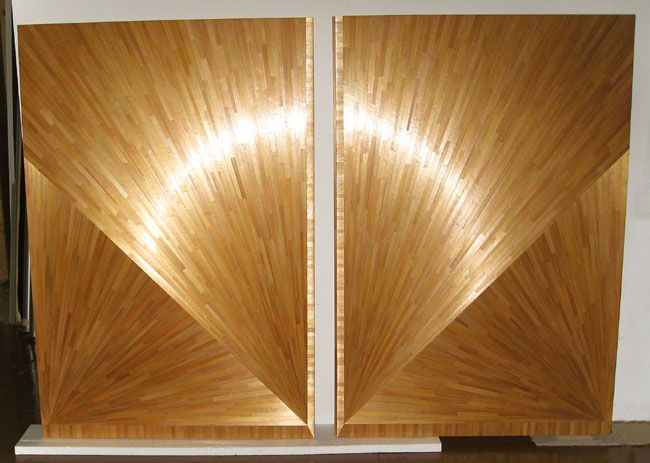 Learn more about Atelier Viollet's straw marquetry technique.