In October 2012 New York Spaces Magazine featured an article showcasing a bookcase designed by Jean-Paul Viollet, built of burn ash, straw marquetry, Lucite, and blackened steel.
From the brink of extinction, straw marquetry's exquisite patterns were rescued by the award-winning Sandrine Viollet. Each piece of wheat, rye or oat straw is opened, flattened and dyed by hand. Then its clean, iridescent patterns are inlaid on boxes, small furniture, or walls. Very few other furniture makers even attempt this demanding, but gorgeously rewarding technique.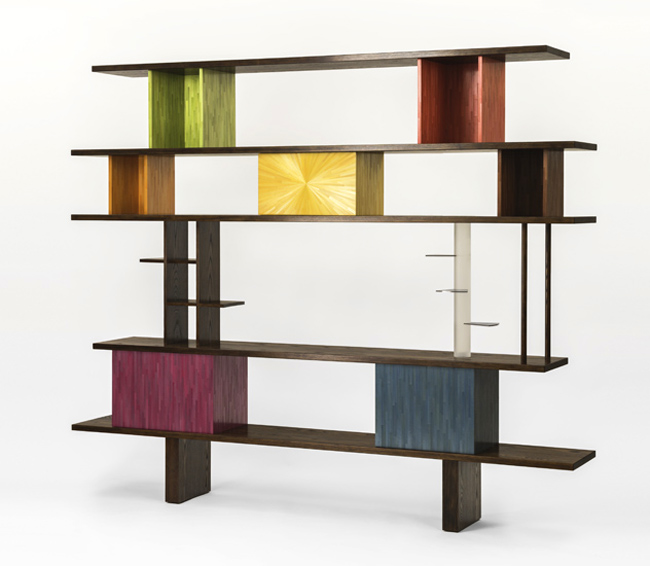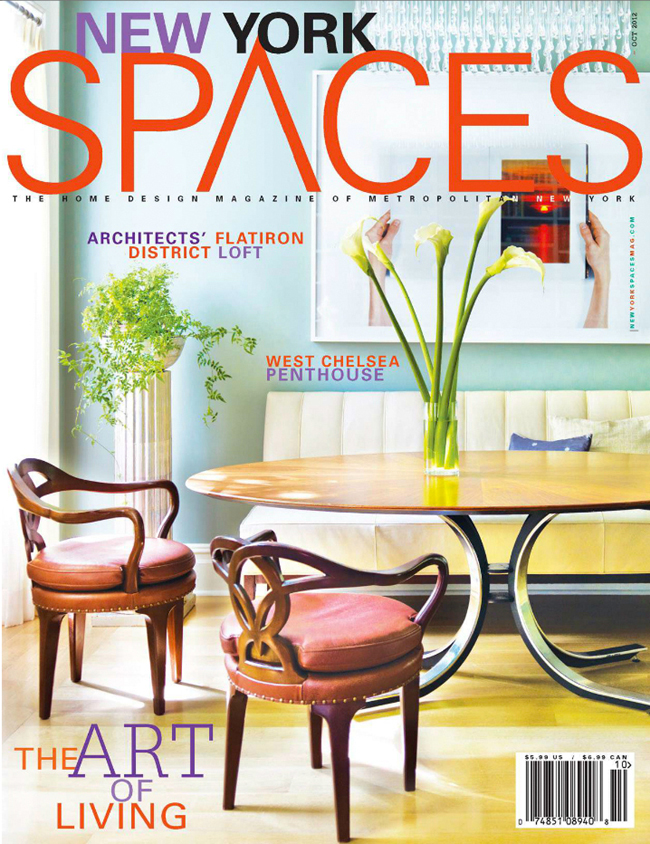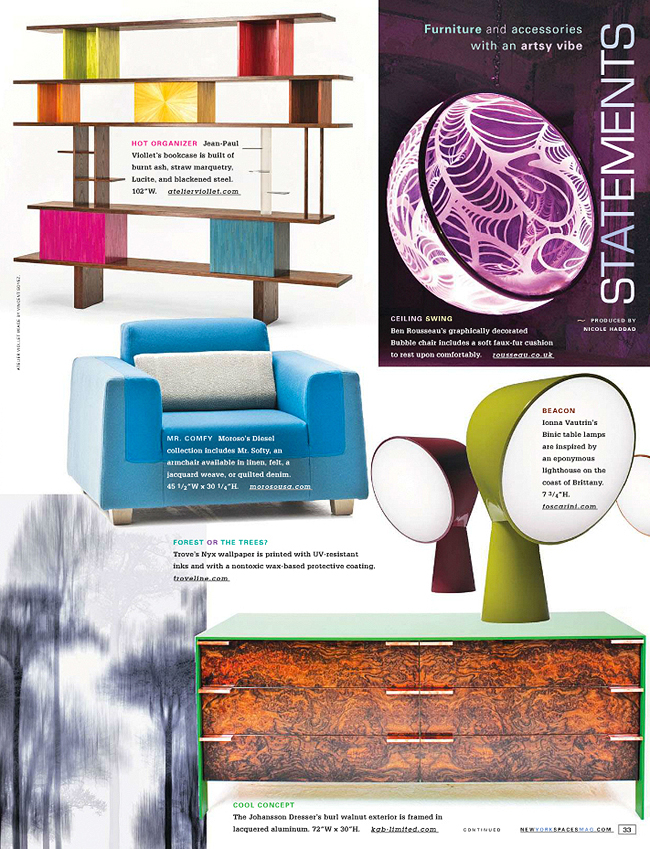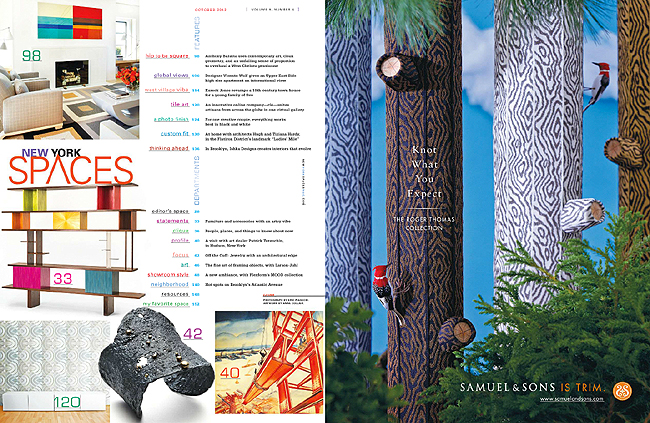 See more images of the Bookcase in Burnt Ash, Straw Marquetry, Lucite & Blackened Steel.