One weekend in the early '90s, Jean-Paul was scouring antique shops in downtown Manhattan when he stumbled across a gem in the sea of vintage home goods and furniture. It was a set of leather, bronze and steel office chairs that contained a certain refined character, even despite not being in the best condition. He fell in love with them and their well conceived design, deciding they would be an excellent addition to the Atelier Viollet office.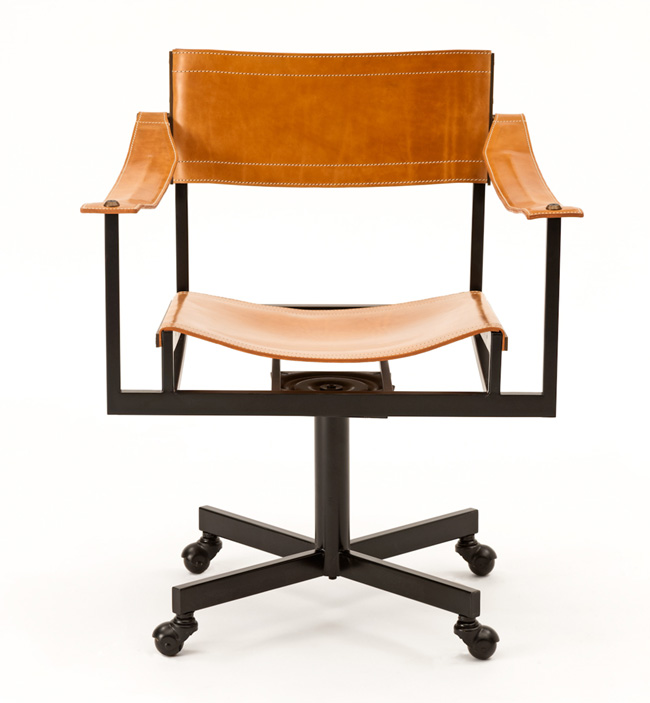 His first task was to restore them to their original glory. The bases were completely disassembled and all metal parts refinished. The leather was then carefully treated and waxed in order to maintain its well-earned patina. Since the chairs' arrival they have received numerous compliments from the various designers and architects that visit our studio — So many, in fact, that we've decided to reproduce them. The end result is a comfortably stylish chair that is as equally suited to a home office as it is a more professional environment. We are now pleased to offer this very limited edition chair reproduction series. For more information, contact us here.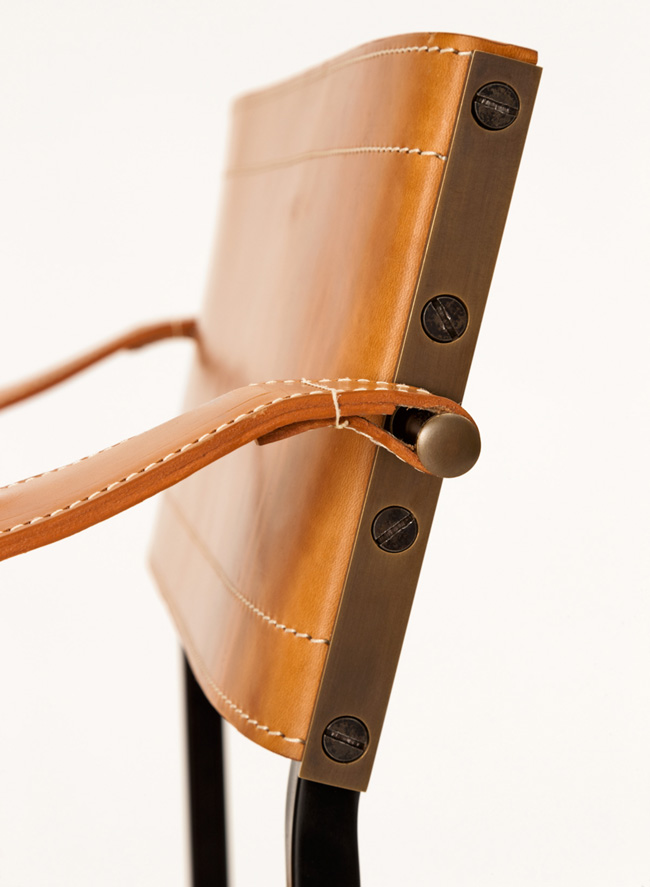 See more images of the Mid-Century Office Chair in Steel, Leather & Patinated Bronze. For information on ordering this chair, contact us here.