Joseph Taliercio has worked with Atelier Viollet for two years, and he is very clear about the impact his time at the workshop has made on his life. Aside from mastering new techniques, like working with exotic materials, specialty dying processes, and various metal patinas, he admits to feeling inspired by Jean-Paul Viollet's passion for his craft. "That passion transcends not only to us, the employees," Joseph says, "but to our personal lives as well."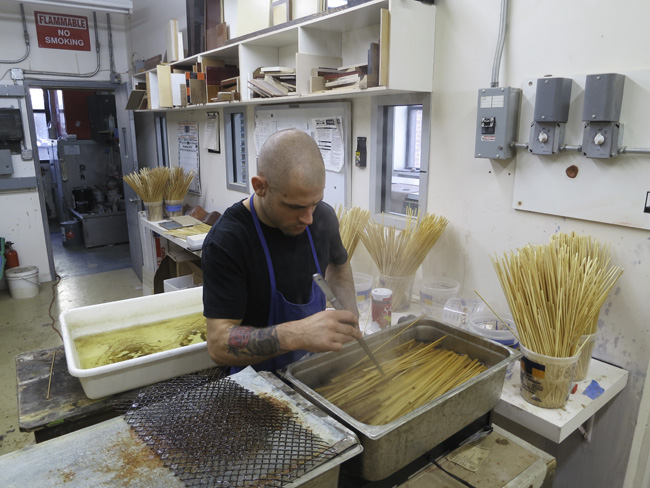 His specialty is wood finishing and color matching, and his love of different species of wood runs deep, as he grew up in a family of wood finishers himself. He was surrounded by wooden antiques as a child, planting a seed that would become his passion, as well as his profession. Joseph ran his own finishing company for eight years, before the downturn of the economy persuaded him to look for other opportunities. His talent was acknowledged by Atelier Viollet and Joseph felt it was a perfect match.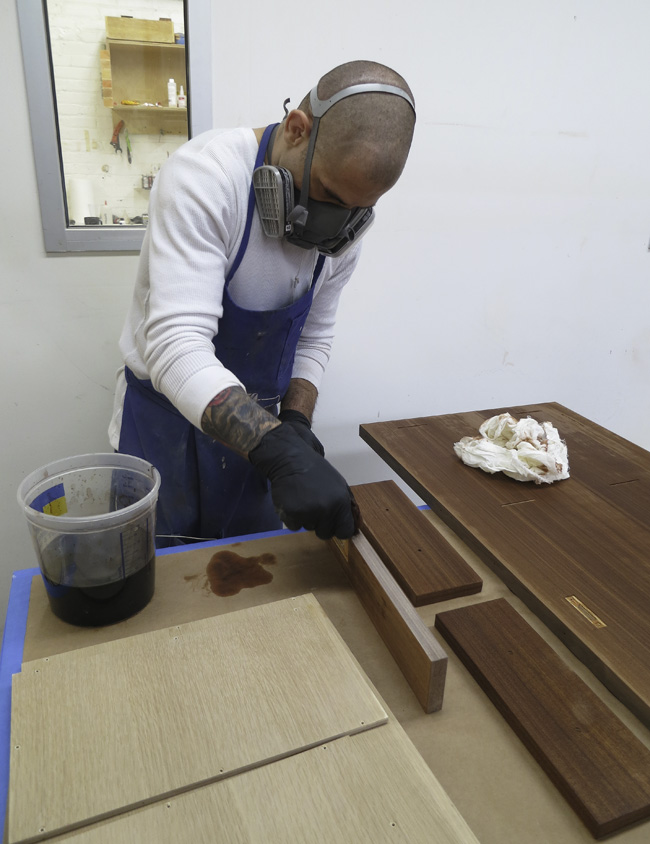 At the beginning of the work day, Joseph checks in on the work he finished the day before, to ensure it looks perfect. Once this inspection is complete, he meets with Jean Paul to discuss the day's agenda. Of all the projects he works on at Atelier Viollet, his favorite techniques involve creating aged antique finishes.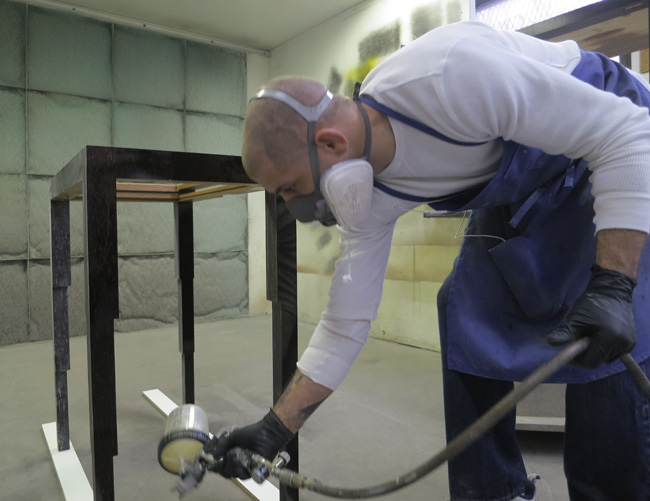 The level of perfection achieved in the workshop with each new project is something Joseph says sets the team apart. "It's a different level of quality," he explains. "I love having a proper amount of time to complete a piece, and this pursuit of perfection, which you won't find anywhere else. I have never experienced working with anyone outside of Atelier Viollet who is willing to make projects as close to perfect as possible. There's no "good enough". Start to finish, every detail is examined, reexamined, and approved by Jean Paul himself. We are proud of every piece that leaves this workshop, and that pride is visible in the end product."