Back in 1991 Jean-Paul stumbled upon an old shop that was closing its doors after being in existence for many years. The eclectic shop was named "William J. Wild" and was located on East 11th street in NYC. They specialized in hobbyist supplies such as model ship making kits, guitar parts, and doll making supplies.
Jean-Paul noticed a large box in the corner containing thousands of colored glass doll eyes. Without knowing quite what to do with them, he decided to purchase the entire box. They then spent the next twenty years on a shelf here at Atelier Viollet, until Jean-Paul had the idea to incorporate them into a custom mirror frame. The frame, which became part of our Seyssel collection, is made from black palmwood and contains more 600 colored glass eyes that forever look back at you whilst you look into the mirror¦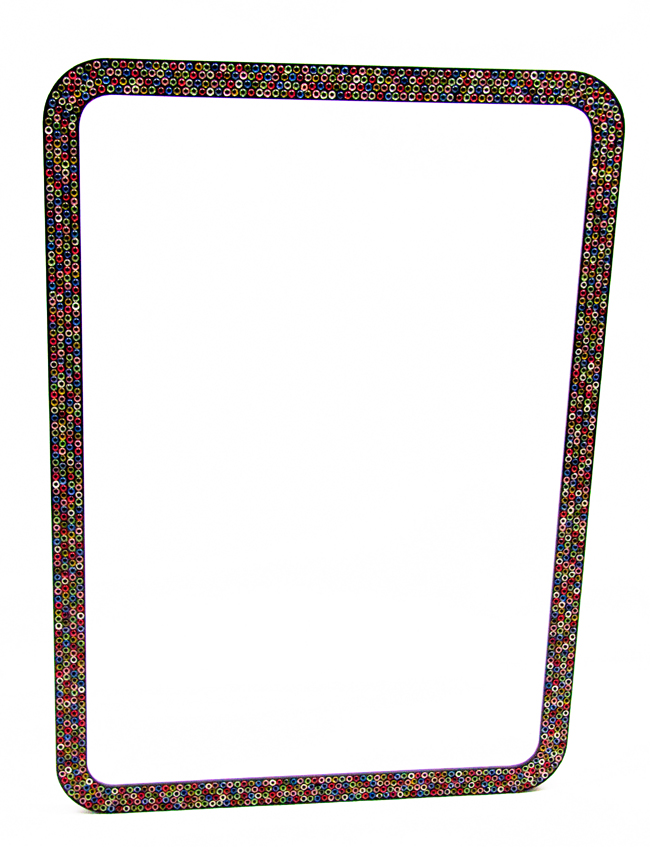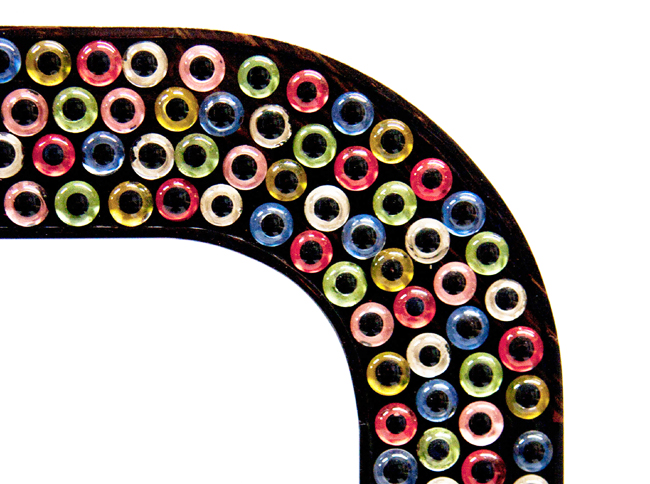 Happy Halloween from Atelier Viollet!