Last year,
Atelier Viollet
recreated one of Jean Royère's signature furniture pieces: a star-studded custom
straw marquetry
cabinet
 animated by a spectrum of earth tones. Envisioned by New York designer
Clive Lonstein
and executed by Atelier Viollet, the original inspiration was produced by Royère in 1958 for a prominent French family who commissioned him to create whole collections of furniture. Atelier Viollet breathes new life into an exceptional piece.
  ⠀⠀⠀⠀⠀⠀⠀⠀⠀⠀⠀⠀  ⠀⠀⠀⠀⠀⠀⠀⠀⠀⠀⠀⠀  ⠀⠀⠀⠀⠀⠀⠀⠀⠀⠀⠀⠀  ⠀⠀⠀⠀⠀⠀⠀⠀⠀⠀⠀⠀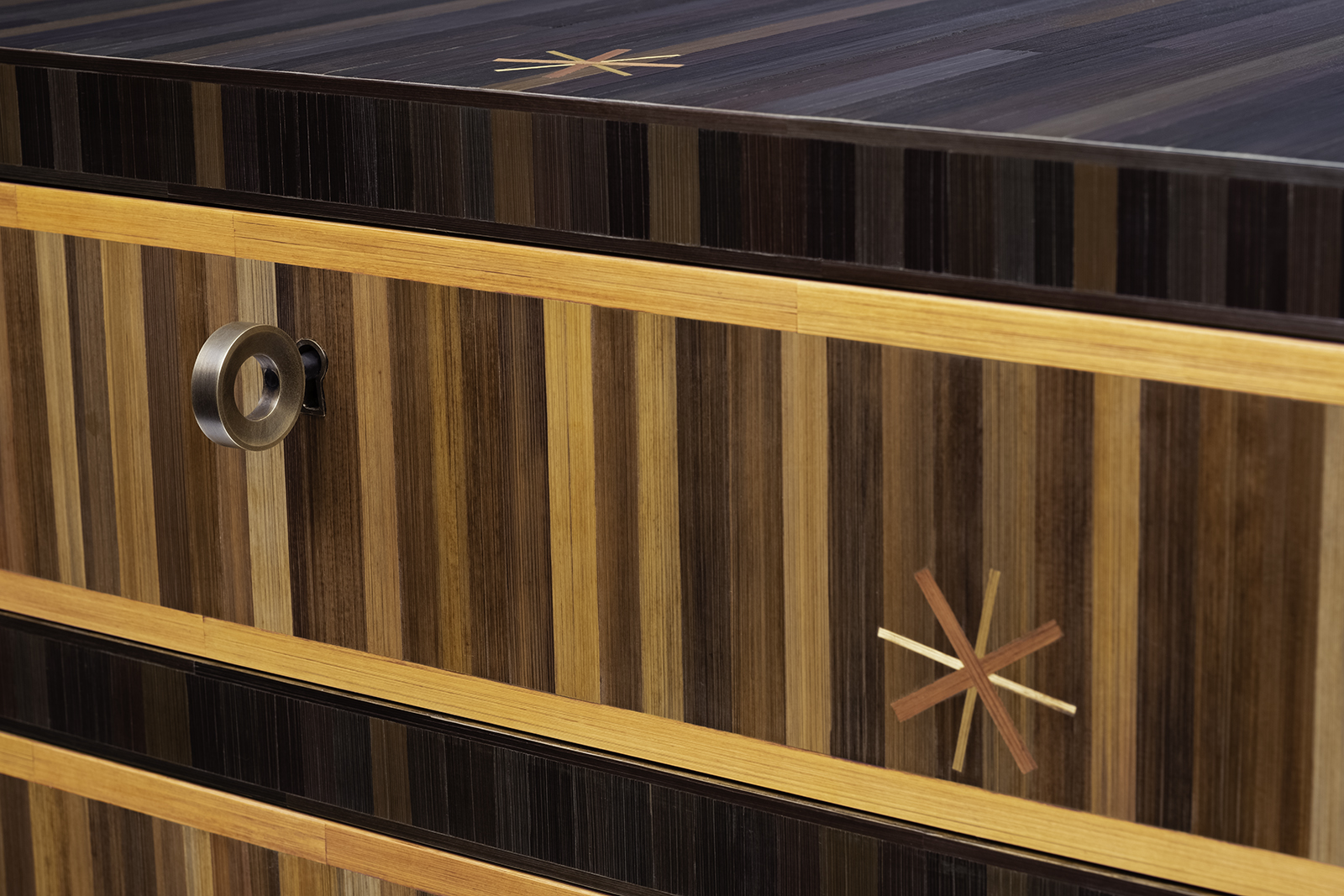 Inspired by organic lines and anthropomorphic forms, the self-taught designer, Jean Royère, highlighted the shape and volume of his pieces, from his tables to his chairs. His furniture possesses a modern design with a confident nod to the natural world. The serpentine curves of his lamps or the bulbous Ours Polaire chairs declare an elegant signature style that was uniquely his own. In reimagining a significant decorative achievement, Atelier Viollet pays homage to Jean Royère for his creative legacy.
  ⠀⠀⠀⠀⠀⠀⠀⠀⠀⠀⠀⠀  ⠀⠀⠀⠀⠀⠀⠀⠀⠀⠀⠀⠀  ⠀⠀⠀⠀⠀⠀⠀⠀⠀⠀⠀⠀  ⠀⠀⠀⠀⠀⠀⠀⠀⠀⠀⠀⠀