Last month, Jean-Paul Viollet attended the signing of designer and DwellStudio founder Christiane Lemieux's new book The Finer Things: Timeless Furniture, Textiles, and Details, which features Atelier Viollet as one of its favorite current artisans. One Kings Lane hosted the book signing, a design-consulting firm and showroom based in SoHo, where designers, editors, and artisans gathered to commemorate the recent launch of Lemieux's new book.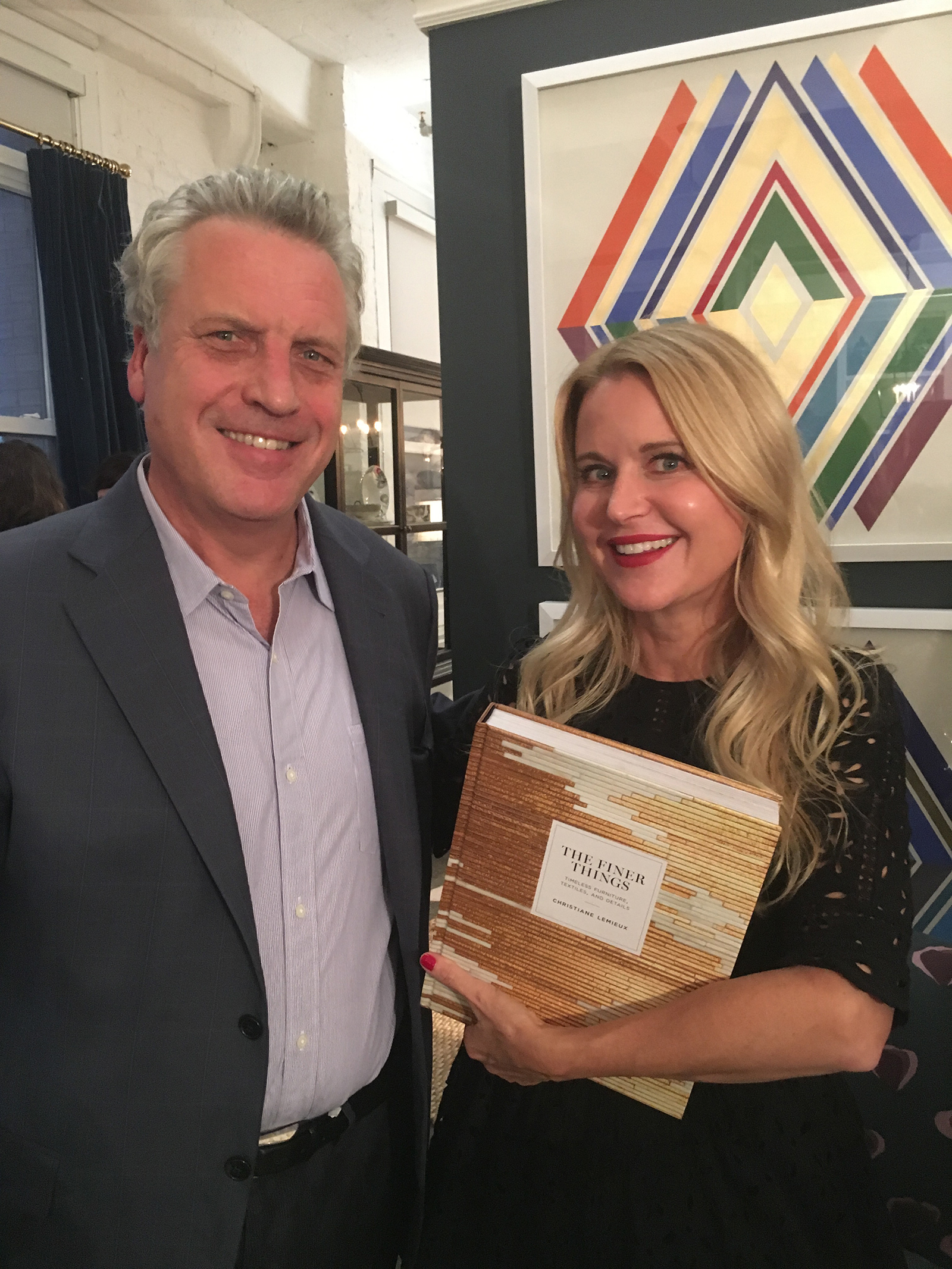 Jean-Paul Viollet with Christiane Lemieux, Founger of DwellStudio and Author of Finer Things
Finer Things, which T-Magazine recently included in their fall editor picks, features the Credenza in Straw Marquetry, Wenge & Bronze (from the Seyssel Collection). The piece, executed by Sandrine Viollet, is made of straw marquetry, brushed Wenge wood, and bronze. The use of straw marquetry on compound curves is what makes this piece unique. The wood was brushed upon application to create a "rustic effect" – a process where a wire brush is passed along the wood to open up its pores, creating an un-flattened texture and a more dimensional surface.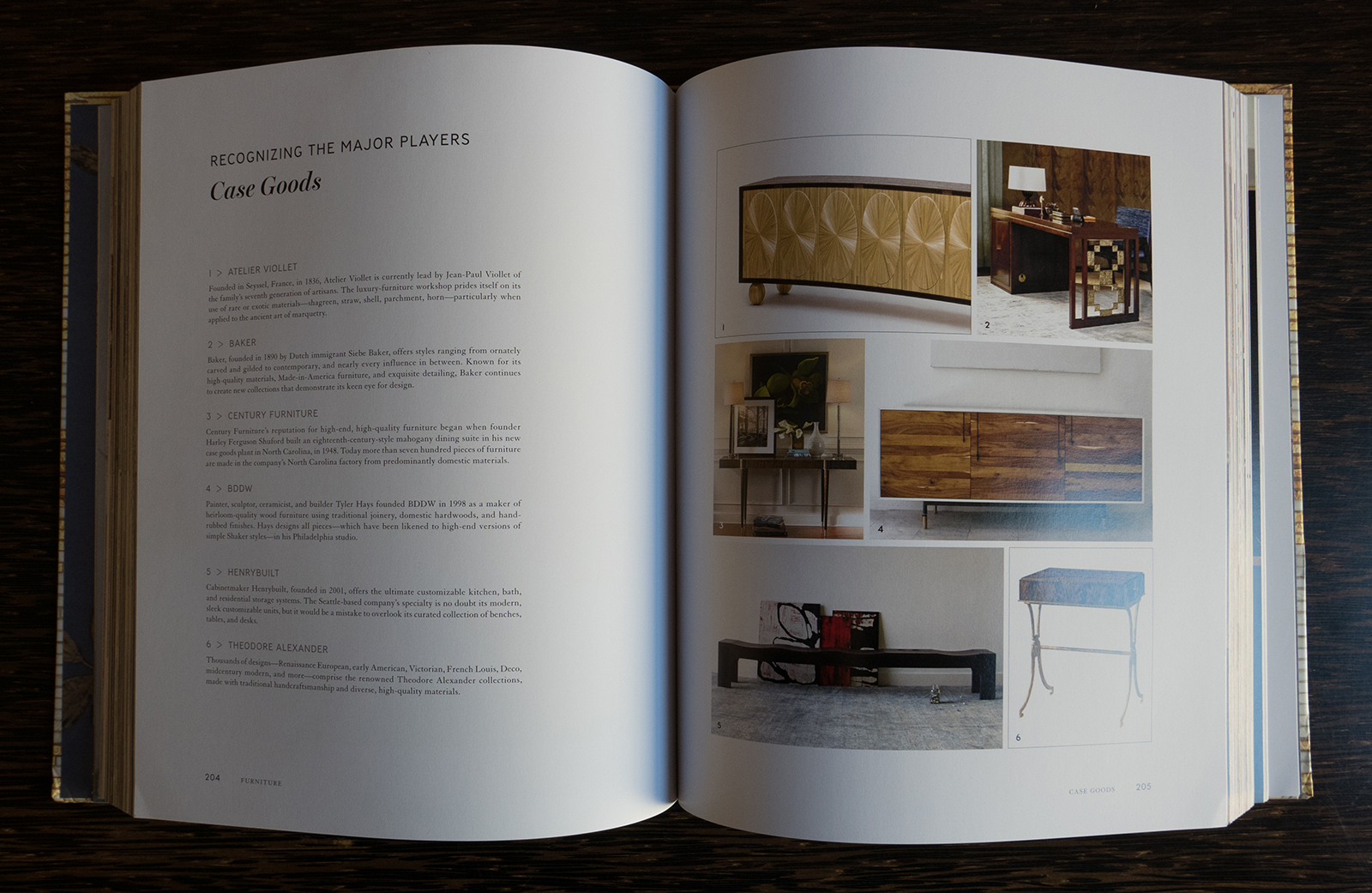 Be sure to pick up Christiane Lemieux's The Finer Things: Timeless Furniture, Textiles, and Details available in stores today, and keep an eye out for Atelier Viollet's mention.